Acreage Estate Lots
Interested in building on your own lot?
The Fulbrook community was born from the simple belief that people – and nature – need room to live and grow. 1036 acres of gently rolling Texas countryside, lush with native oaks and pecans, wild grass prairies, wildflower meadows, lakes and creeks were developed to create this special community, all alongside the beautiful Brazos River. As we are nearing the development of our last lots in Fulbrook, now is the time to be a part of it!

Tax Rate: 1.82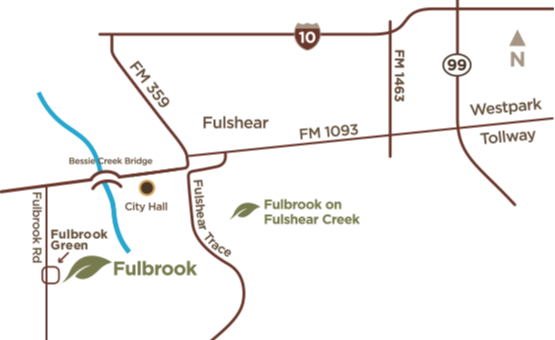 HOUSTON'S PREMIER CUSTOM HOME BUILDERS
Stop merely dreaming of your dream home. Make it real at Fulbrook, where you can purchase your perfect country home on spacious home sites. Our community features the industry's most respected and established home builders.
Looking for a home available now?
You can visit our sister community, with new homes from the $400s.

WATERVIEW AND
ACREAGE LOTS
Discover a combination of large acreage lots and custom homesites with 1 to 3+ acres, offering comfort in the privacy of your own home while being a part of an active, sophisticated community. The development features more than 200 acres of permanent open space, while the rest of the land is parceled into large, wooded and waterfront sites at Oxbow Lake and the Brazos River.
REQUEST A FOLLOW UP
Are you an FFC Resident? Have you been to the Fulbrook on Fulshear Creek Resident page yet? Click here
SCENIC AMENITIES
Watch wildlife from your own backyard. Get active on hiking trails that crisscross the area along with prairie grass and rolling hills. Scenic lakes, rivers and ponds are in abundance, as are the gorgeous views. The boathouse, bird-house park and gazebo offer idyllic settings for family gatherings and celebrations. And you'll have the rare elbow room to take it all in.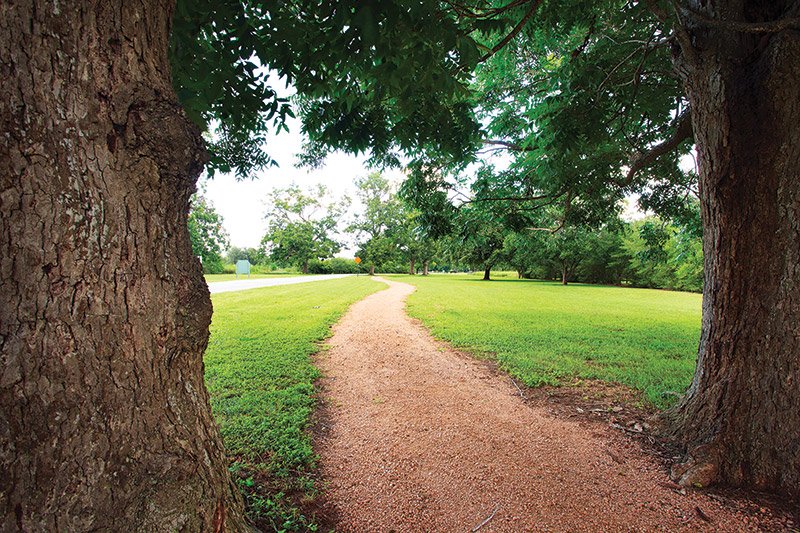 VALUED REALTOR PARTNERS
As a community that practically sells itself, Fulbrook is loved by Realtors.
It offers a unique mix of wide-open natural spaces, small-town charm and modern amenities. Here, miles of hiking trails and lakes mingle peacefully with custom, luxury homes.
To put it simply, residents can live their dreams from the ground up.

WELCOME CENTER
Turn onto Fulbrook Road, about one mile west of Downtown Fulshear. Welcome Center is on the left near the pavilion.
5530 Fulbrook Green
Fulshear, TX 77441
Monday - Friday: 10 a.m. - 6 p.m.
Saturday: 11 a.m. - 6 p.m.
Sunday: Noon - 6 p.m.
Contact Gayle Bowen
Office: (281) 346-0027
Mobile: (713) 822-4539