6 Great Local Restaurants in Downtown Fulshear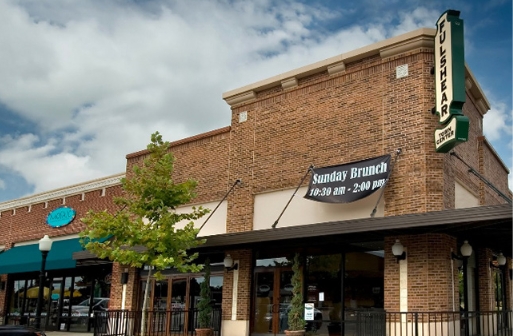 Fulbrook on Fulshear Creek is located within a short drive of the charming town of Fulshear, where you'll find the perfect combination of small-town life and modern conveniences. One visit here and you'll quickly realize why it's known for being one of the most desirable places to live in the county.
Just imagine strolling down Main Street on a Saturday afternoon to savor the flavors of local restaurants or enjoying the collection of shops ranging from country chic, hippie eclectic or big name superstores. Here are a few we think you'll enjoy.
Dozier's Barbeque: Texas-style classics featuring pecan smoked meats since 1957.
Pier 36 Seafood Restaurant & Oyster Bar: Popular eatery for casual fare from the sea, including New Orleans-style fish & American steaks.
Victor's Mexican Grill: Fulshear's Authentic Tex-Mex with a well-earned reputation for traditional, flavorful food, hand-crafted margaritas and exceptional service.
Pepperoni's: Highly-rated family owned pizzeria chain serving wings and New York-style pies, including vegan and gluten-free options.
Essence House Cafe: Local Mom & Pop breakfast, lunch and desert spot with unique sandwiches and flavorful salads.
La Balance Cafe: Sophisticated eatery serving French fare and wine in a spare setting with a bar and tall windows.
BE OUR NEIGHBOR
Come be a part of our thriving new home community of Fulbrook on Fulshear Creek, where you'll enjoy a friendly atmosphere and simpler way of life. We're located in the charming small town of Fulshear, just 35 miles west of downtown Houston and surrounded by nature. Discover great schools, exciting amenities and new homes from the $270s. We can't wait to meet you!