Should I buy a custom or production new home?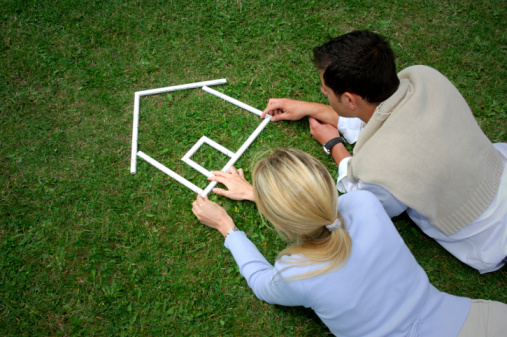 This is an important question for everyone who is looking to buy a new home. There are some clear and distinct reasons for either. Let's look at them, so you can fully answer the question: Should I buy a custom or production new home?
Production Builders
Production builders will construct homes in a specific community. They know they will attract buyers to their homes because those people want an excellent product in a location that will suit their lifestyle. The developer, who will have planned out the community, will want to ensure that the builders who market, sell and build those new homes will be ones whose reputations and home designs will enhance the development. This helps buyers to be comfortable buying, and moving in, before all the lots are built on.
The well-established production builder will:
Have a range of floor plans, home sizes and upgrades to choose from.
Have a range of lots, lot locations and lot sizes to choose from for their new home.
Have at least one model home to show prospective buyers, so they can decide, not only on the floor plan, upgrades, etc, but can see the quality of construction they can expect.
Have prices, which may be lower than a custom builder can offer, because of quantities they expect to sell, so they can contract with their suppliers for those quantities.
Be able to plan their building of several homes, so contractors will always be available to deal with specific design changes a buyer may want.
Always focus on delivering high quality, because their reputation will spread around the community, and will attract (or repel) new buyers.
Offer many options and upgrades, so buyers actually get as personalized and custom-designed home as possible.
Custom Builders
Custom offer a totally personalized buying experience. They work with buyers who want a particular home on a particular lot, and who want to be closely involved with each step of the planning, design and construction.
Custom home builders will:
Build on a lot the buyer already owns.
Use the buyer's floor plan, or work with the buyer to design one.
Happily work with an architect the buyer chooses, if they don't already have a floor plan.
Allow the buyer to choose any and all fixtures and fittings, rather than have the buyer choose from a pre-set menu of options.
Charge higher prices to allow for the extra work involved, handling each individual and personalized detail, and because they will only be able to benefit from "trade prices" and not from economies of scale.
The Take-Away
Which should you choose - it depends on your own preferences, time and budget. Most buyers know they will get a high quality home on a lot of their choice, in the community where they really want to live, with lots of options and upgrades for a lower price than if they went with a custom builder.

View our listings of move-in ready homes in Fulbrook on Fulshear Creek.