Acreage Lots in Fulshear: Build Now or Future Investment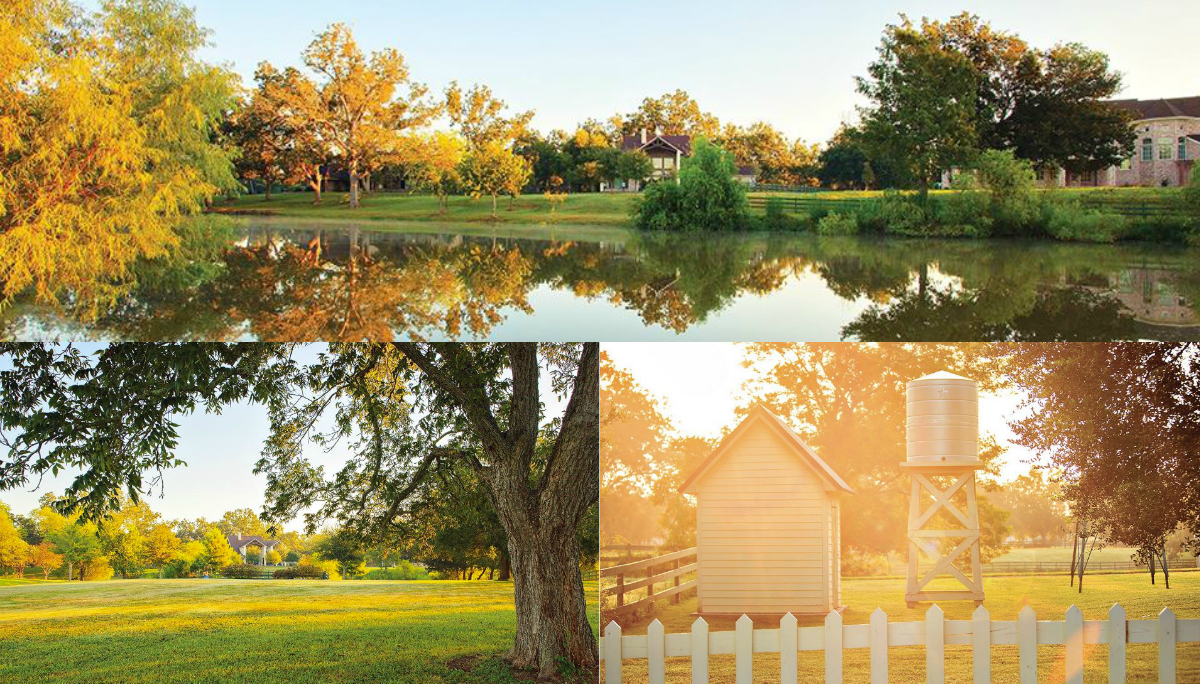 Are you looking for acreage lots for sale in Fulshear? What if we told you that the land here is surrounding by nature and gently rolling Texas countryside? Better yet, how it is lush with native oaks and pecans, wild grass prairies and wildflower meadows. Or how the oxbow lakes, creeks and the Brazos River meander just steps from your backyard. We think you might just want to call this place home.
Fulbrook Estates offers a combination of large acreage lots and custom homesites with 1 to 8+ acres, as a part of a 1036-acre community. The development features more than 200 acres of permanent open space, while the rest of the land is parceled into large, wooded and waterfront sites at Oxbow Lake and the Brazos River.
Build on Your Lot
It has never been easier to start building a custom home on an acreage lot. Choose from one of our reputable custom homebuilders – including Arrow Custom Homes, Courtland Building Company Inc, Daybreak Custom Homes, Fairmont Custom Homes and Ronny Carroll Custom Homes, who will work closely with you from start to finish.
As a Fulbrook Estates resident, you'll enjoy the comfort in the privacy of your own home while being a part of an active, sophisticated community. There are 10 boat slips for canoes and kayaks, a casting club, miles of hiking trails, indoor and outdoor entertainment areas and more. Just down road sits our hometown elementary school, banks, stores and world-class barbecue, with more offerings on the way.
Or Invest in Property
Not ready to build your dream home… yet? Buy your acreage lot now while you still can. You won't just be buying a piece of Texas countryside – you'll be investing in a flourishing community and vibrant local economy. Not to mention, there's no MUD Tax and a tax rate prior to homestead at 1.96 total.
The charming town of Fulshear is rich in opportunities. It features the highest per capita income and educational attainment in the area and its real estate market blooms year after year. Right here, you'll find the perfect combination of small-town life and modern conveniences. Downtown is known for a great local arts scene and the best of boutique shopping while Fort Bend County has been named as one of Texas' most desirable locations in terms of business, residential communities and schools.
• • •
Learn more about our highly coveted community or come see the beauty of Fulbrook Estates for yourself!