College Expansion Projects in Fort Bend County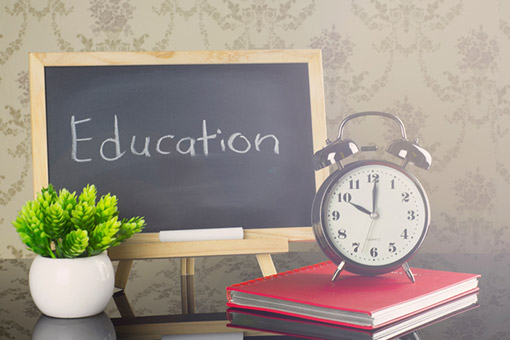 In a recent article by Community Impact News, Amelia Brust reported:
Fort Bend County's educational opportunities are growing along with its population. The University of Houston-Sugar Land, Houston Community College and Texas State Technical College are all building or planning new structures for the area, starting with a new TSTC campus opening in Rosenberg in the fall.
HCC will open its Missouri City campus on Texas Parkway in 2017, followed by UH-Sugar Land's new academic building in the 2018-19 school year.
"We anecdotally hear a lot about the presence of higher education being an important asset to the community," said Jennifer May, director of economic development for Sugar Land. "The higher education workforce opportunities that it offers are most important."
College expansion projects on track for Fort Bend CountyTexas State Technical College, University of Houston-Sugar Land and Houston Community College are all expanding in Fort Bend County.
UH-Sugar Land and HCC officials said they hope to bring more course options while TSTC leaders said they aim to capitalize on what it sees as a greater need for technically skilled workers in the county. Fort Bend County had a 22.4 percent population increase from 585,375 people to 716,087 people between April 2010 and July 2015, according to the U.S. Census Bureau.
TSTC
Classes at TSTC's upcoming $40 million Rosenberg campus are scheduled to start Aug. 29. A 125,000-square-foot building—Phase 1 of the project—will open off Hwy. 59 and will support up to 700 students, Wooten said.
Welding, precision machining, cybersecurity, HVAC, industrial maintenance and telecommunications convergence courses will be offered. The school hired about 12 faculty members for the new campus and is looking to double that, he said. College expansion projects on track for Fort Bend County
A 2008 study by Waco-based analysts The Perryman Group determined the annual economic effect in Texas of a typical TSTC graduating class was $485.7 million in gross product dollars, $311.5 million in personal income and 5,689 permanent jobs.
HCC
College expansion projects on track for Fort Bend CountyHCC's $21.5 million, nearly 70,000-square-foot Missouri City campus will focus on entrepreneurship, technology and health care, according to HCC Southwest President Madeline Burillo. Core classes for math, English, government, chemistry and biology will also be available.
"That ever-growing public safety and health care arena [is] where there's a continual demand for new technology or customer service or high responsiveness from law enforcement from public life safety," Burillo said.
UH-Sugar Land
It will be at least two years until UH-Sugar Land opens a new 150,000-square-foot academic building at its site near the corner of University Boulevard and Hwy. 59. The $54 million expansion will allow the university to expand on-site course options for the College of Technology and the College of Education.
Both colleges already offer some courses at the Sugar Land campus and UH-Victoria will move its programs to a new UH campus in Katy.
Robert McPherson, UH-Sugar Land interim associate provost for academic affairs and operations, said the Fort Bend Economic Development Council recommended the school add more technology classes at the site.