Industrial Growth in Fort Bend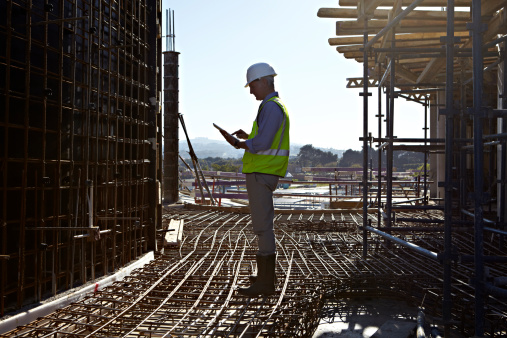 Thinking about buying a new home in Fulshear? We have good news for the booming economy of Fort Bend County. Article courtesy of Fort Bend Economic Development Council:
Known for its wealth of top-selling master-planned communities, high-performing schools and family friendly ambiance, Fort Bend County also is witnessing a growing industrial base, with several business parks under active development totaling more than 500 acres.
Several parcels have already sold within the Rosenberg Business Park, a 184-acre, shovel-ready site near the intersection of Interstate 69 and FM 2218. The business park — Rosenberg's largest — is the culmination of a public-private partnership fostered by then Rosenberg mayor and now incoming Precinct 1 County Commissioner Vincent Morales, Jr., between the city of Rosenberg and Fuller Realty Partners. The goal was to provide a readily available space near major thoroughfares that could be easily customized to fit the needs of industrial and manufacturing companies.
"Sites can be configured from 3 acres to 30 acres, said Randall Malik, economic development director for the City of Rosenberg. "Utilities are in place, off-site detention is provided and there is no MUD tax. Combined with a favorable Fort Bend business climate and a location less than half a mile from the new Texas State Technical College, the Rosenberg Business Park offers an attractive package."
More than 40 acres have been sold in the deed-restricted park, with additional tracts expected to close soon. Location also is key to the development of Park 8-Ninety, a 129-acre park at the border of Fort Bend and Harris counties.
"This location has access to U.S. 90 and Beltway 8, but what also attracted us in addition to its outstanding highway access is the property's location in Fort Bend County, Missouri City and the utility district," said Jeremy Garner, principal with Trammel Crow Company, which is developing the site.
One of Houston's largest industrial developers, Trammel Crow's appreciation for Fort Bend's potential business park market began in late 2006 with the purchase of the Willowisp Country Club along Fondren Road just south of U.S. 90.
"We predicted the industrial market moving in that direction," Garner said. "We saw demand expanding south of the beltway. We were probably a little ahead of the curve, but were willing to carry the Willowisp property for seven to 10 years."
Trammel Crow transformed the 169-acre Willowisp property into Lakeview Business Park, first building three speculative facilities encompassing 240,000 square feet in 2009. All three buildings are now owner-occupied and more than 1.1 million square feet has been developed at Lakeview Business Park. Only 7.4 acres remain.
"Even with the Great Recession, we were able to stay on schedule with this project," Garner said. When the opportunity came in 2014 to purchase land for another project in the same relative area, Trammel Crow didn't hesitate. "We have had excellent cooperation from Missouri City, Fort Bend County, the Fort Bend Economic Development Council and WCID #2," Garner said. "This property had a lot of problems. Through creative problem-solving and cooperation, we developed a plan beneficial to all parties."
The site was 2 feet below base elevation, rendering it not viable. Trammel Crow offered to excavate land in nearby Buffalo Run Park to create a lake and used the fill to raise the business park above base elevation.
"The lake is a permanent amenity, plus it serves as a stormwater retention pond when needed," Garner said. "This is an excellent example of public-private partnership." The three buildings of Park 8-Ninety's first phase opened this summer. More than 28 percent of the 439,704 available square feet has been leased.
"We are ahead of schedule on this project," Garner said. "We are seeing strong interest from healthcare-related companies since you can get from the business park to the Medical Center in 13 minutes. Our first tenant is a large medical and lab supply company."
Another redevelopment project is bringing an additional 351,960 square feet of industrial space to Fort Bend. Crow Holdings Industrial completed the Stafford Grove Industrial Park in late 2016 at the site of a former Texas Instruments campus at West Airport Boulevard and Murphy Road. The project's three buildings offer substantial flexibility, says Matteson Hamilton, managing director for the industrial division of Stream Realty, which is handling leasing of the project.
"You can have anywhere from 9,000 to 165,000 square feet under one roof," he said. "Plus, we offer rear-load, cross-dock and front-load capabilities. This project casts a wide net."
Interest has been strong in the project, which is central to Southwest Houston. "We are seeing strong leasing activity," Hamilton said. "You typically don't see much pre-leasing opportunity in the Houston industrial market.
The Fort Bend Economic Development Council has developed a video showcasing industrial development in the county.