2 Quaint Farmers Markets To Try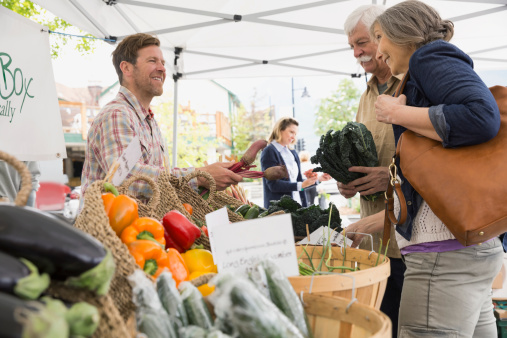 Thinking about buying a new home in Fulshear? You'll love the Farmers Markets in the area. With our beautiful location in a quiet, rural setting, residents in Fulshear are fortunate to live nearby a number of local farms that sell delicious produce. If you're looking for a relaxing outing that supports a healthy lifestyle and local businesses, there are several year round farmers markets in the Fulshear area.
We recommend the following local farmers markets:
Saturdays, 9 a.m.-1 p.m.: Fulshear Farmers Market
Located right in Fulshear, less than five minutes from Fulbrook on Fulshear Creek, this local community event always features delicious produce, seafood & meats, baked goods, and other products made or produced within 200 miles of Fulshear. With food trucks and prepared meals on hand, you can easily turn this into a lunch date.
Saturdays, 8 a.m.- noon: Farmers Market on Grand Parkway, Katy
Just 20 minutes from our community, this weekly market is full of friendly local vendors selling products like fresh produce, free range eggs and grass-fed meats, Texas olive oil, prepared foods, coffee, and handcrafted goods. Get up early and come right at 8 a.m. for the best selection!
Living in Fulshear is a great way to live a healthy lifestyle in a quiet oasis with good proximity to Houston. To view the homes we have available at our community, contact us.