Discover Acreage Riverfront Living in West Houston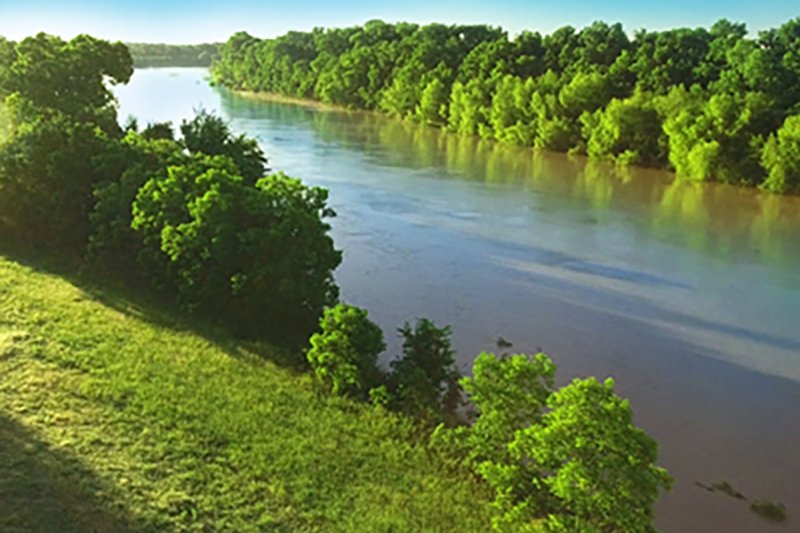 What if you could enjoy tranquil riverfront living while working in Downtown Houston? Fulbrook Acreage Estates makes this dream a reality with beautiful acreage homesites on the high banks of the Brazos River. The development features more than 200 acres of permanent open space, while the rest of the land is parceled into large, wooded and waterfront sites.
Just 35 Miles to Downtown Houston
The first thing you'll notice about Fulbrook is how quickly the rest of the world disappears. However, the community is just nine minutes away from either the Grand Parkway at FM 1093/Westheimer Road or the Katy Freeway. Fulbrook offers easy access to Katy Mills Mall, restaurants, theaters and golf courses. And Downtown Houston, with all of its amenities, is just 35 miles away.
Waterfront Lifestyle
Embrace the waterfront lifestyle by enjoying paddle sports, taking a scenic walk or listening to the sounds of nature. Fulbrook has two large bodies of water, Oxbow Lake and Brazos River, as well as several small lakes and ponds sprinkled through-out the community. The community boathouse has 10 boat slips for your kayaks, canoes and the like – located on the tranquil banks of Oxbow Lake. This is where you can spend the day on your own fishing or boating adventure.
Historical Brazos River
The Brazos River is Texas's longest body of water and it flows right along the south end of Fulbrook, where residents can enjoy the serene backdrop and relaxing sounds of rippling water. Homes rest on the high banks of the river and outside of the floodplain. Bass are the primary game fish here, with healthy populations of largemouth and Kentucky spotted bass.
Build Your Home or Future Investment
We have a variety of spacious homesites ranging from 1 to 3+ acres available on the shores of the Brazos River and Oxbow Lake. Make your countryside dream a reality by building your custom home here, whether that's now or further down the road. You won't just be buying a piece of Texas countryside – you'll be investing in a flourishing community. Not to mention, there's no MUD Tax and a tax rate prior to homestead at 1.96 total.

Learn more about life in Fulbrook or come see the beauty of Fulbrook Acreage Estates for yourself!