Exciting New Businesses Finding Fulshear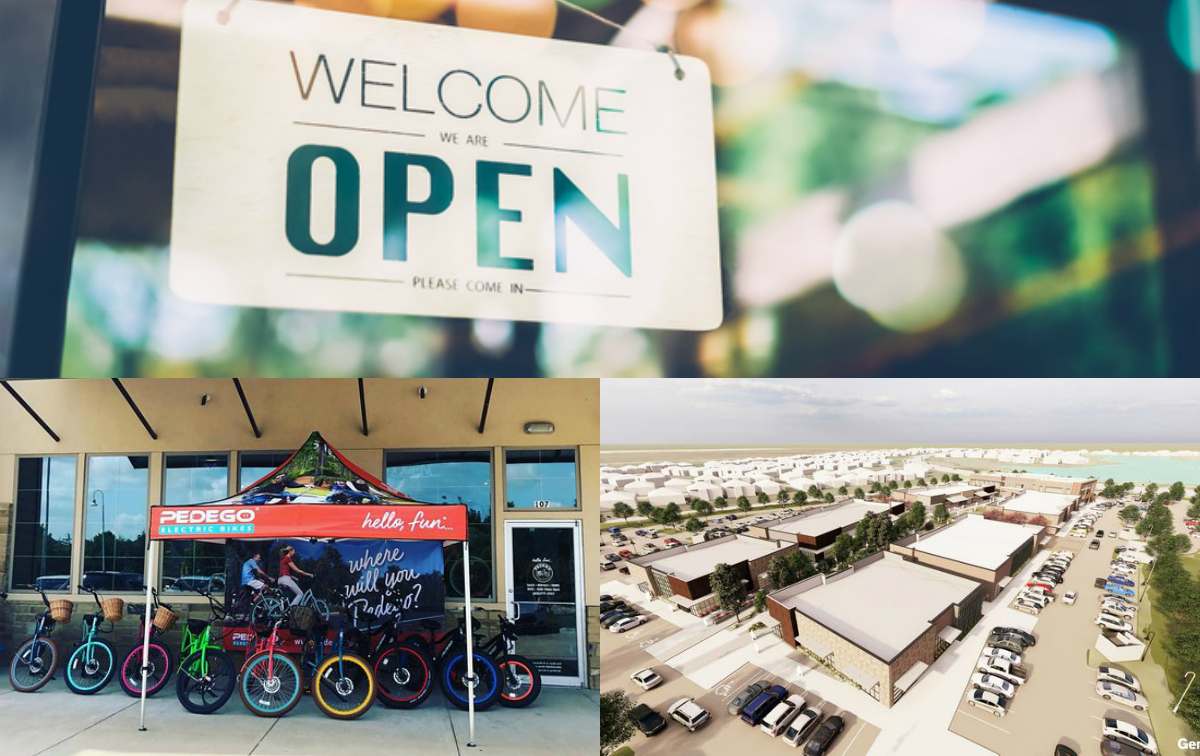 Nestled on the border of two of the highest ranked school districts in the state, the City of Fulshear has been a hot spot for continued commercial and residential development. Which is no surprise, considering Fulshear also has the highest per capita income in the area – along with a vibrant downtown with a small-town atmosphere. Residents also have easy access to transportation corridors including Interstate 10 and the Westpark Tollway. It's the perfect recipe for positive growth.
As the city continues to flourish, exciting new businesses are popping up around the community. Here are a few examples of new shops, restaurants, and retail that are now calling Fulshear home.
Pedego Electric Bikes
There's a new bike shop in town! You can now rent an electric bike and go on a tour around town with Pedego Electric Bikes. The shop opened this summer on Aug. 12 at 11605 S. Fry Road, Ste. 107. Pedego also sells 20 different electric bikes tailored for several conditions, including off-road and city riding.
Hair Saloon
That's the Hair Saloon, not salon – a throwback to the traditional men's' neighborhood barbershop, when getting your hair cut was an experience. Hair Saloon plans to open a new store at 26750 FM 1093, Ste. 130, Richmond, near Fulshear, at The Crossing at Katy-Fulshear development in mid-October. They provide men's haircuts that come with a beverage, shoeshines, and a hot towel.
Sweet & Sassy
While Dad is at the Hair Saloon, the girls can head to Sweet & Sassy, who recently opened their doors at 6445 FM 1463, Ste. 210. The spa and salon offers haircuts, pedicures, manicures, ear piercing, makeovers, limo rides, and party packages for boys and girls. There will also be a retail component with items including beauty products, watches, and stuffed animals. There are four other locations in the Greater Houston area.
Cross Creek Town Center
A new mixed-use development coming to Fulshear, Cross Creek Town Center, recently broke ground in March of this year. They will be bringing a number of new businesses to the 10.47-acre development, with more than 76,000 square feet of combined office and retail space along with outdoor special event and entertainment spaces. The expected completion date is Spring 2020. A couple of the new tenants include:
• F45, a specialty gym
• Graciela's Restaurant and Graciela's Seafood
• Zoner's Pizza Restaurant
• Apex Executive Suites, a co-working space
• Experience Infusion Center, a pharmacy that specializes in IV infusion therapy
• • •
Can't wait to live in the charming town of Fulshear? Learn more about Fulbrook Estates, where you can purchase your perfect country home on acreage home sites.