Why Families Should Move to a Small Town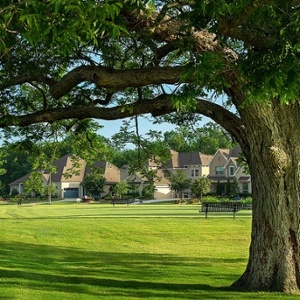 Most people choose not to live in small towns, otherwise, they would become big cities. However, small towns afford multiple luxuries and benefits compared to crowded cities.
For families especially, living in a small town might be the best decision you could make. The following post will highlight a few reasons why families are moving to Fulbrook on Fulshear Creek and other communities located in smaller towns.
More of a Community Feel
In a big city, you could stand in the checkout line at a grocery store with the same person every week and never know their name. You could go to the same dog park every Friday and not make a single friend because big cities just don't operate the same as small towns. There's no connection.
In Fulbrook on Fulshear Creek and other small-town communities, it is easy for you and your family to make friends. There are multiple community events throughout the year and a strong sense of pride in the community. You will not only learn your neighbor's names and run into friends at local restaurants, but you will have a built-in support group of people nearby who truly care about you.
Simplicity with Less Stress
Big cities have an overwhelming amount of museums, parks, restaurants, and activities to choose from. While having a few choices is great, the more decisions you have to make, the more time it takes and stresses it causes. There is a reason why some of the richest people in the world wear the same outfit each day.
Decision fatigue is real. Small towns give you the ability to pair down the decisions you have to make which often makes people happier.
Be in Touch with Nature
Small towns are usually void of tall skyscrapers, huge buildings and busy roads, which gives nature more room to shine.
Even if you are not someone who enjoys hiking, fishing and other outdoor activities, being around nature gives you a feeling of freshness you can't find elsewhere.
Fulbrook on Fulshear Creek is located in the amazing small town of Fulshear, Texas. With homes from the $270s built by prestigious homebuilders, now is the time to make the move.