Great Outdoor Trails in Fort Bend County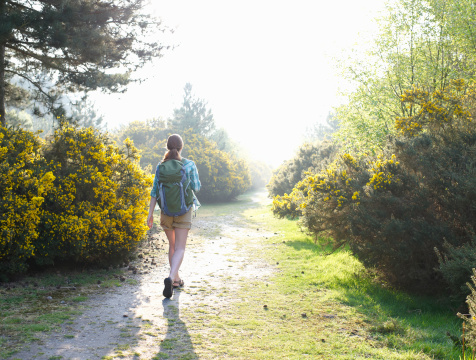 Thinking about buying a new home? When you live in Fulshear, Texas you don't need to limit your fitness to running on the treadmill or going to a gym. Our pleasant year round weather and access to open spaces and nature makes the Fulshear area the perfect place to take your workout outside, and enjoy the great outdoors with your family, and even your dog.
There are nearby paved trails that work for beginners through advanced runners and cyclists. The next time you're looking to go for an outside walk, run, or bike ride near our community, try one of these spots:
Mason Creek Hike & Bike Trail: 2500 Mason Rd, Katy - 17 miles away
This lovely, partially paved trail is perfect for nature lovers and exercise aficionados alike. Along with exercise equipment scattered throughout the trail, it offers stunning views of nature, particularly ducks and birds. Children and adults alike love the quiet scenery. After your walk or workout, it's a lovely place to have a picnic.
Katy Dog Park: 5414 Franz Rd, Katy - 12.5 miles away
If Fido is a member of your family, the trail surrounding Katy's dog park is great place for your human and dog companions to enjoy exercise and scenery. The shaded, paved walking path runs 1,723 feet and is lined by trees. Along with the trail, your dog will love the wading pool and off leash areas.
Malcolm E Beckendorff Family Park: 1815 Katyland Rd, Katy - 13.6 miles away
This park is perfect for our residents with children. The paved trail gives you a chance to get your exercise while also giving your kids and opportunity to play in the park. This trail is short enough that most young kids can walk on it as well. The park is shaded and has two play areas for younger and older kids.
Our community in Fulshear offers a scenic and peaceful area for families and adults, while being near everything you need. Our beautiful, new homes are available now. To see for yourself what our homes offer, contact us to make an appointment to view one now.