Best Dog Parks Near Fulbrook on Fulshear Creek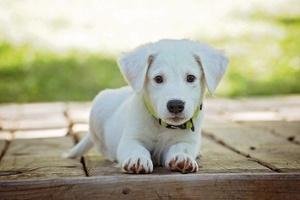 Fulbrook on Fulshear Creek is the perfect neighborhood for the whole family including those with four legs. While the community itself doesn't have a dog park, the sprawling sidewalks throughout the community are perfect for an evening walk.
If you want a place where you can let your dog run around off-leash, outside of your spacious backyards, there are multiple dog parks nearby.
The following is a list of some of the top dog parks near Fulbrook on Fulshear Creek. If you have a favorite spot that's not on the list, please add it in the comments below.
Katy Dog Park - 5414 Franz Rd, Katy, TX 77493
This 14-acre dog park is scattered with shade trees and has a paved walking trail on the outskirts of the park. There's also a wading pool for your dog to splash around in and custom dog showers to clean them off before they get back in your car.
As a bonus, Katy Dog Park also has clean bathrooms for humans which is rare to find at a dog park.
Millie Bush Dog Park - 16101 Westheimer Pkwy, Houston, TX 77082
Millie Bush was named after Barbara and George H. W. Bush's English Springer Spaniel. The large park is composed of a big dog area and a small dog area. The big dog area is about 10+ acres and features two large ponds for your dogs to go swimming. The small dog area is about 1 acre in size with 1 small pond for them to doggy paddle. There is also shaded seating for the small dog park area so you can watch your pups play.
Fort Bend Mud 35 Dog Park - 8945 South Fry Road in Katy, TX 77494
This park is hidden at the corner of S. Fry Road and Katy-Gaston Road. Unlike the other large parks on this list, this dog park is similar to a neighborhood park.
There are two water fountains in the park, trash cans with poop bags and a doggie wash station by the entrance.
Congressman Bill Archer Dog Park - 3201 Hwy 6, Houston, TX 77084
The last dog park on our list is a personal favorite and is great for beating the summer heat. Congressman Bill Archer Dog Park has two bone-shaped swimming areas with clear, filtered water similar to a swimming pool. Unlike other dog parks with muddy ponds, these pools stay crystal clear and are safe for your four-legged friends.
The park also features a winding trail, an obstacle course and a large section of covered seating for you to observe your dog playing.
Which is your favorite dog park? Share in a comment below.