Fulshear: Small town, Big Future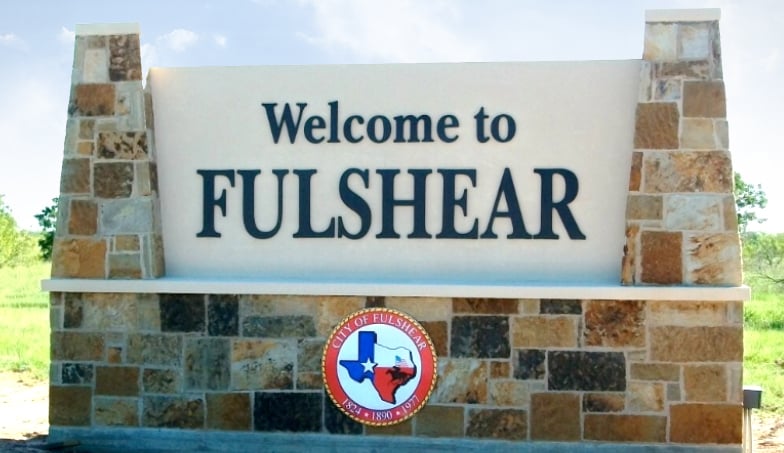 Living in Fulbrook on Fulshear Creek has become so much more than owning a great home in one of the most desirable communities in the state. The continued explosion of growth in Fulshear means having direct access to big city comforts with small-town charm. A recent study shows the eight-county region of Houston/Galveston growing by 3.5 million people by 2035. The growing western corridor of Katy/Fulshear is a prime area for these new residents.
Preparing for growth
As part of the implementation of the Livable Center Study, the City of Fulshear will be prepared to meet the growing demands of population growth. This includes increased capacity for traffic, walkable mixed-use places, as well as revitalization and economic development opportunities that include creating open spaces for residents to enjoy. Preservation of history and culture in Fulshear is a primary goal of the Livability Study as well.
The Makeup
With an estimated 85% increase in population by 2023 from the 2000 census numbers, a focus on maximizing the opportunities for residents is another primary goal of the Livability Study. The anticipated makeup of the population is post-secondary educated multi-member households aged 45-54 that commute to work. This information is critical in providing those residents access to large employers within a short distance, as well as attracting larger employers to the area with tax incentives.
2023 and beyond
New home communities in the area will continue to play catch-up to demand for the near future. Master planned developments such as Fulbrook on Fulshear Creek are on pace to completely sell all their inventory in the next few years, even months. That has led to heavy interest in the creation of more developments in the coming years to capture the ever-increasing demand for single-family homes. With the planning that Fulshear has in place to continue to meet that demand from an infrastructure standpoint, that demand shouldn't slow anytime soon!
—
Be a part of our thriving new home community of Fulbrook on Fulshear Creek, where you'll be greeted by a friendly atmosphere and simpler way of life. We're located in the charming small town of Fulshear, just 35 miles west of downtown Houston.