Texas Heritage Parkway Project Breaks Ground in Fulshear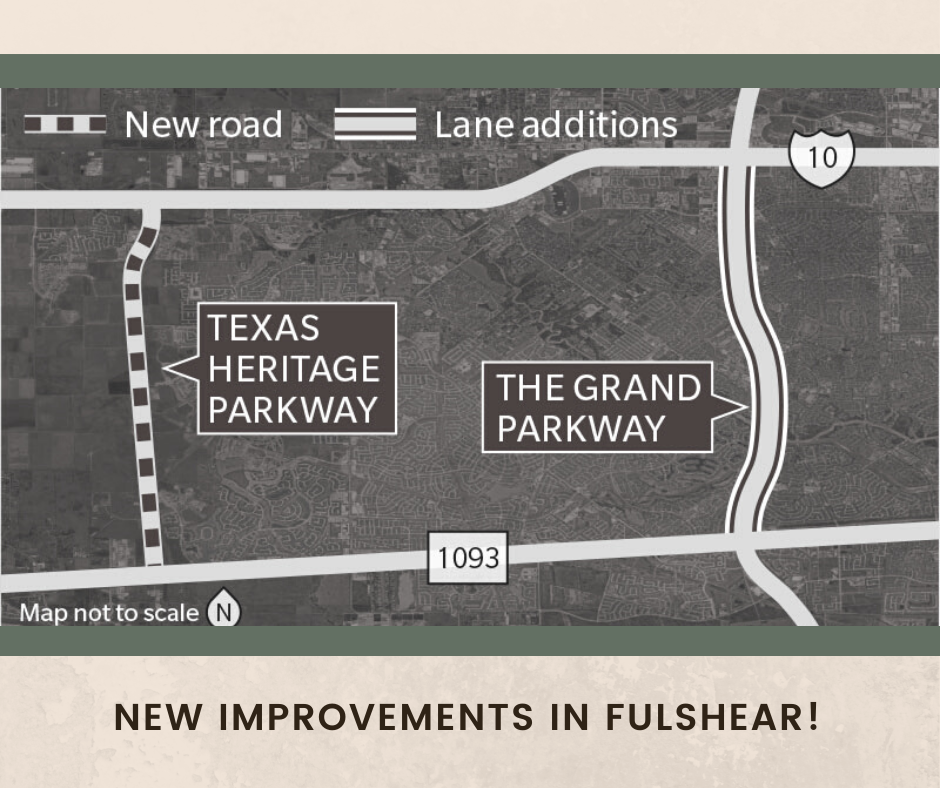 What if you could live in a new home with both small-town charm and beautiful countryside, but still make it to your office job 5 days a week? Well, that dream is possible when you live in Fulshear! And now it's even better than before, as residents of Fulbrook on Fulshear Creek will soon have even easier access with the new Texas Heritage Parkway Project.
According to a recent article by Community Impact, a groundbreaking ceremony for the project was held this past June at the intersection of FM 1093 and the future parkway in Fulshear.
The design plans for the Texas Heritage Parkway involve building a 6.4-mile, 200-foot-wide thoroughfare with two lanes in either direction and a median. Construction will last about 14 months. This new north-south road will have a total of 10 roundabouts and two traffic lights from I-10 at Pederson Road to McKinnon Road just south of FM 1093 near downtown Fulshear.
The road is expected to help improve north-south traffic and bring traffic relief to the Grand Parkway and FM 1463, per the commissioner's office. Additional benefits once it opens will include quicker emergency response times.
New residential, commercial and public development, such as a Texas Heritage Marketplace and a new library for the city of Fulshear, is expected to follow the completion of the parkway. Plans also include a trail system that will be 10 feet wide alongside the parkway and have crossings under the roundabouts for uninterrupted pedestrian and bike movement.

Thinking about making the move to our beautiful town of Fulshear? Here, you'll find the perfect combination of small-town life and modern conveniences. Just down the road sits our hometown elementary school, banks, stores and world-class barbecue, with more offerings on the way. Learn more.