Texas Ranks 2nd for New Residents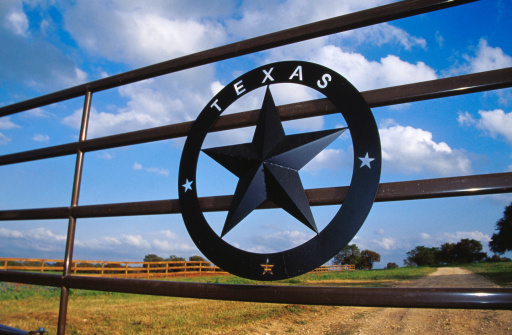 Courtesy Community Impact News:

The latest Texas Relocation Report from the Texas Association of Realtors found that in 2015 Texas ranked second for relocation activity nationwide.
That year, 107,689 people moved to Texas from out of state, behind only Florida, which saw 139,618 new residents from out of state. Florida and California were the largest contributors of new Texans that year, according to the report, which was released Jan. 4 and based on 2015 U.S. Census Bureau data and U-Haul 2015 National Migration Trend reports.
The Houston-The Woodlands-Sugar Land metropolitan statistical area, or MSA, had the largest gain in out-of-state residents in Texas, with 29,339 more people. Most of those transplants came from the Los Angeles-Long Beach-Anaheim MSA in California and the New York-Newark-Jersey City MSA in New York and New Jersey, the report said.
The full report from the Texas Association of Realtors is available here.
But Texans are moving around the Lone Star State as well, and Fort Bend County ranked ninth in the state for new residents from other Texas counties. The largest contributor was Harris County, which provided 1,125 new Fort Bend County residents in 2015.
"The glaring thing to me, frankly, are the schools," said Katy-area Realtor Christi Borden. "What that's done, though, is it has driven development."
Brazoria, Victoria, Williamson and Wharton counties followed with 803, 406, 270 and 248 transplants to Fort Bend County, respectively. Borden said master-planned communities in Fort Bend are attractive for families and have a "plug-and-play," all-inclusive quality.
"Fort Bend gives you that feeling of a small town … but you still have all that access to great shopping," she said. "People don't go outside their county unless they have to."
The oil and gas and health care industries are primarily bringing people from out of state, she said. But she predicted the downside for existing residents would be traffic and commuting issues.
"Transportation, I feel, is going to be the biggest challenge that we face out here," she said. "And the school systems themselves, if you get them overstrained."
Meanwhile, Fort Bend County ranked eighth in Texas among residents leaving for other counties. The highest recipient of people from Fort Bend County was Galveston County, with 363 people, according to the report.
Montgomery County was second, followed by Travis, Hays and Bexar counties. Montgomery County received 328 Fort Bend County residents in 2015, Travis saw 313, Hays received 215 and Bexar saw 195 transplants from Fort Bend County in 2015.