Why Realtors Love Selling Here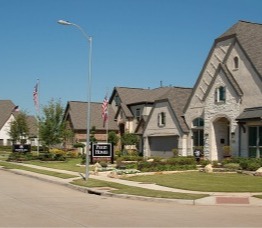 It's simple. Because buyers quickly fall in love with our small-town charm and natural splendor. When they make the easy drive down the Westpark Tollway and watch the city lights fading in their rear-view mirror, they begin to unwind. Once they're greeted by the rolling hills and stunning creeks, there's no turning back.
With a location that practically sells itself, your buyer will be head over heels when you tell them they also have easy access to modern conveniences. Just down the road sits our hometown elementary school, banks, stores and world-class barbecue, with more offerings on the way.
Clients will be delighted when you show them how their passions, hobbies and past-times can be brought to life from the comfort of their own community...
✓ A spacious lodge with fireplace
✓ State-of-the-art fitness center
✓ 1 Competition Pool & 1 Resort-Style Pool
✓ Amphitheater featuring Resident Events
✓ Bocce Ball Court & Croquet
✓ Walking paths, lakes creeks and parks
Oh, and Fulshear also features the highest per capita income and educational attainment in the area. It is rich in history, unique in landscape and is located only 20 minutes from the Katy-Houston area.
Join our Realtor Program to stay in the loop on upcoming events, incentives and more!