Trees & Plants That Are Native to West Houston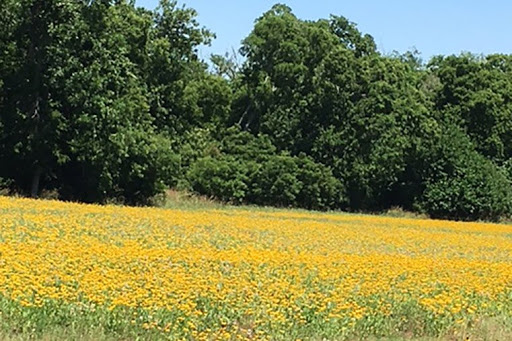 Fulbrook was born from the simple belief that people – and nature – need room to live and grow. That's why we made plenty of room for permanent open space with several miles of nature trails. Here are just a few examples of plants that are native to West Houston and, depending on the season, you may find growing around Fulbrook Acreage Estates.
This list is courtesy of research provided by the Native Plant Society of Texas on native plants of West Houston.
Wildflowers
Texas Bluebonnet: Adopted as the "State Flower of Texas", this is the most commonly seen variety along roadsides and in uncultivated pastures
Black-Eyed Susan: daisy-like flowers with sultry dark 'eyes' and brightly-colored petals
Indian Blanket: showy long-lasting daisy-like flower heads appear from spring to the first frost. Flowers are orange-red rays with disk flowers in the center that are purple-brown.
Trees
Native Pecan: typically found along rivers, streams and fertile bottomlands. The pecan tree is the Texas State Tree, and is the largest species of the genus hickory.
Live Oak: is an evergreen tree which means that the leaves stay on throughout the year. This shade tree grows 40 to 80 feet tall with a short truck, low branching and a broad-spreading rounded crown.
Texas Persimmon: a deciduous tree, grows to 35 feet, white blooms in Spring, good fall color.
Shrubs
Butterfly Weed: has clusters of brilliant orange flowers from April to November. It is extremely
drought tolerant but needs excellent drainage with very sandy soil. Butterflies, particularly monarchs, love it.
St. Andrew's Cross: a small shrub with yellow flowers that bloom June to September.
Yaupon Holly: is an area-native evergreen shrub or small tree to 25' with stiff branches that make a dense cover that birds like to nest in. Yaupon can tolerate sun or shade and wet or dry soil. Red berries are attract many birds including woodpeckers and songbirds

Tucked outside the big city, here you'll find 200 acres of open space dotted with adorning oak trees, pecans and wildflowers. Learn more about life in Fulbrook Acreage Estates.