Why Fulbrook is Truly Living at Home with Nature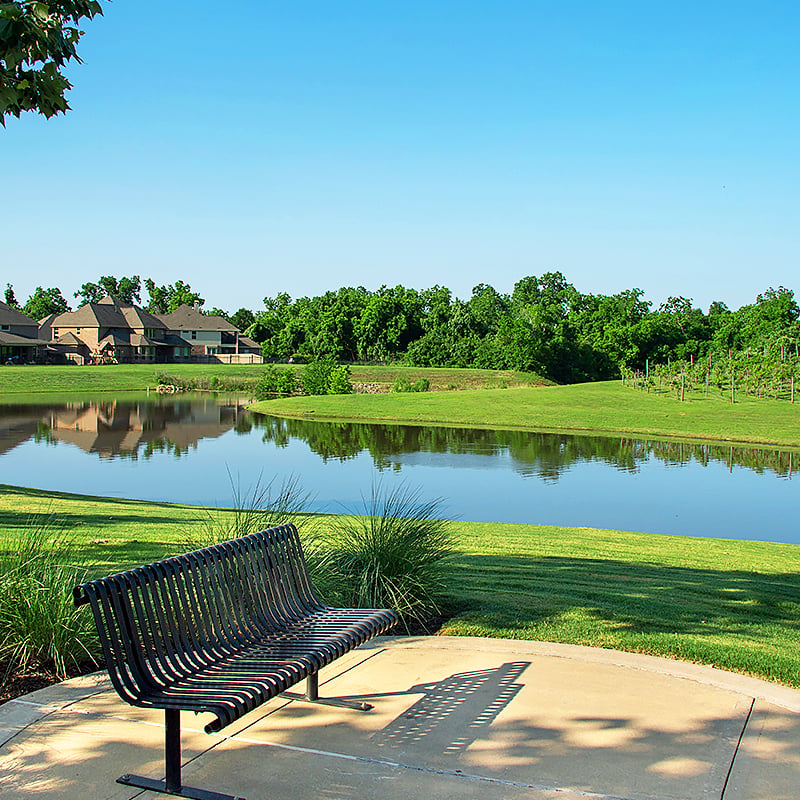 If you're a nature lover, there's no better place on the planet to put down roots than Fulbrook in Fulshear, Texas. Imagine a community of more than 1,000 acres and featuring two incredible bodies of water -- the Brazos River and Oxbow Lake. Now imagine nearly 200 acres of that being composed of open space and natural lakes. Imagine winding roads bordered by century-old pecan and oak trees, prairie grass and rolling hills. And these are just some of the reasons living at Fulbrook is living at home with nature in the purest sense.
Natural Beauty Matters
Fulbrook is a community that cares about vistas right down to details like uniform split-rail fencing throughout the community and 100-year old trees. The forests are alive with birds, butterflies and native wildlife. Leisure trails crisscross the area and prairie grass abounds. Immersed in nature, there's no need to go looking for peace and serenity because it's literally all around you!
Mix Exercise with Pure Fun
There's no shortage of things to do in the great outdoors when you live in this unique community ...
Picnic on the shores of Oxbow Lake
Enjoy an early morning fishing off the casting dock
Escape the sun by retreating into the community pavilion and enjoy its indoor and outdoor entertainment areas
Spend the day hiking miles of trails
Kayak on the Brazos River
Enjoy Privacy and Community
Because lots are 1-4 acres, every resident can have a sense of privacy when they want it. At the same time, there's a spirit of community in Fulbrook, and residents can regularly get together for planned events. It's the best of both worlds!
The best part is that you don't have to commute for hours to work -- we're just 30 minutes from downtown Houston, so city culture, shopping and dining are just a "hop, skip and a jump" away!
Both wooded and waterfront lots are available with charming, custom-built homes in several styles at surprisingly reasonable prices. If you love nature, you've simply got to visit Fulbrook to see what a life surrounded by the natural beauty of Texas can be like!